Comfortable Options for Your Stay
Our rooms include a private bathroom, one or two beds,  evaporative cooling, and complimentary access to amenities around the property, including our continental breakfast bar in the mornings. We also have kitchenette rooms available upon request.
Rooming Prices
March 1 - November 30 2023:  $120 per night plus 13.02% tax
Click here for information and prices on our vacation homes
Contact us for group or off season rates and questions.
Other Amenities
Much more than just a motel, our lodge property includes lots of ways to make your stay even more enjoyable and home-like. These include:
Heated swimming pool (open May 1 - October 1)
Hot tub
WiFi
Evaporative cooling
Shady, outdoor picnic areas
Barbecue grills (charcoal or propane heated), and wood-fire pit
Horse corrals with running water and fill-able tanks
Playground
Lobby area with maps, guides, nature information, and a piano
Ice
Knowledgeable staff
On site walking trail system leading to the San Juan River
Extra parking space for larger vehicles or those with trailers
Local Area Attractions
There is a walking trail system starting from our property that leads walkers, runners, and bicyclers through the trees near the river. Historic Bluff also features a restored pioneer fort, homes, and cemetery within walking distance of The Recapture Lodge. Our little town is surrounded by opportunities for hiking, bicycling, rafting, climbing, rappelling, birding, etc.! Check out bluffutah.org for ideas and resources.
In a few hours, you can be at the heart of one of the many national monuments and parks in the area. Monument Valley, featured in many familiar movies, is about a 50 minute drive from Bluff. Natural Bridges National Monument is about a 1 hour drive away to the north. Arches and Canyon Lands National Parks are about 1.5 hours away.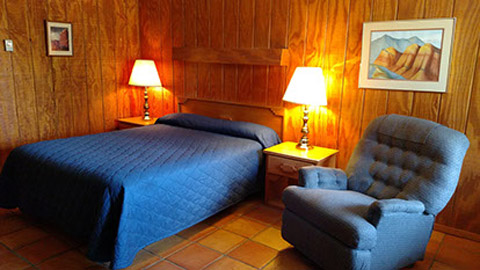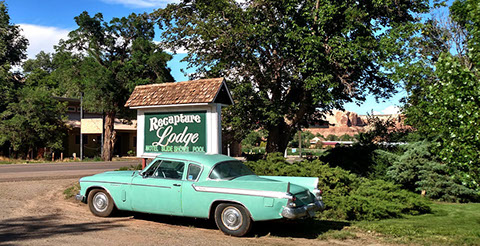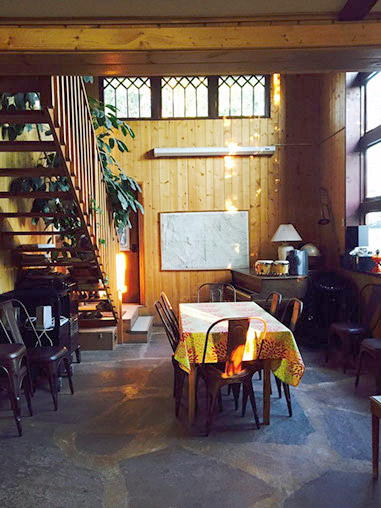 Shared Spaces & Fun
Pool and Hot Tub
Relax and refresh in the heated pool and hot tub - a perfect spot to escape the hot sun in the summer, or enjoy the winter desert night sky from the hot tub. The pool area includes comfortable lounge furniture, seasonal flowers, and charming lighting.
Walking River Trail System
You might go for a walk or bicycle ride along our system of trails that wind through native foliage and wildlife habitat on the banks of the San Juan River. Thanks to Jim Hook's efforts to restore and maintain the natural riparian habitat for species of birds, insects, and other wildlife, the river trails are a perfect place to exercise and enjoy nature.
Outside Family Space
Recapture Lodge has always been a family-owned and operated business. Our complimentary facilities include a playground, fire-pit and picnic tables, propane and charcoal grills, as well as several horse corrals with a water hydrant. All are available for your use.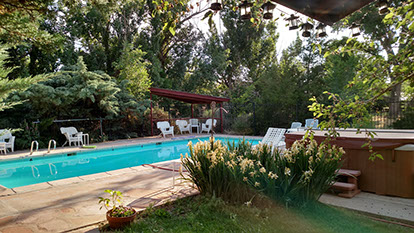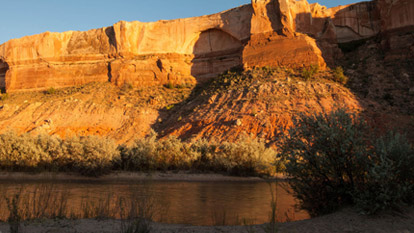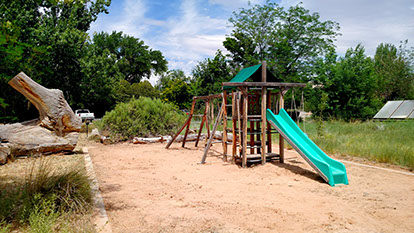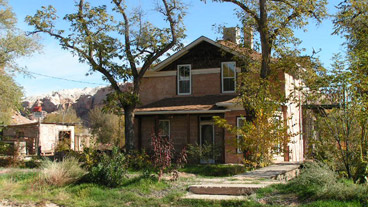 Vacation Homes
Recapture Lodge rents several fully equipped Bluff homes, including the beautifully restored Joseph Frederick Adams House, and the West Place on the Bluff River Ranch for groups and families. Extended stay rentals are also available.
Learn More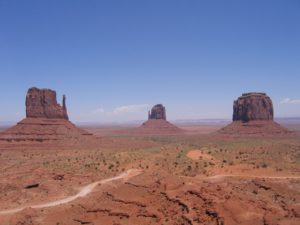 Local Area Attractions
National Parks, Monument Valley Tribal Park, Hovenweep, and Mesa Verde National Monuments, as well as the San Juan River, are all within an hour or so drive from Bluff. Visit our local attractions page for more information and links.
Learn More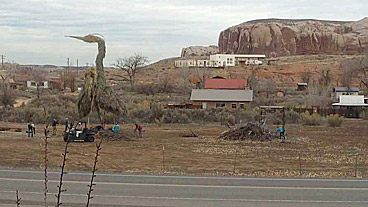 View Our Webcam
Keep tabs on weather and traffic by viewing the web-cam looking out from the front of our lodge!
View Now