Listed on the National Register of Historic Places, the Joseph Frederick Adams House, constructed circa 1895, is locally significant because it is one of less than a dozen houses remaining in Bluff that document an important phase in the history of the town: the evolution from farm village to large-scale livestock production.
It has been completely renovated over the last 4 years and is now a beautiful 2 story home on a shady street with 2 bathrooms, 4 bedrooms, a full kitchen, dining room and living room, lots of picnic space outside and beautiful views of the canyon walls. It includes evaporative cooling, WiFi, and all linen and kitchen utensils.
It is a perfect place for an extended family get together. Prices start at $275.00 per night.
Reserve Now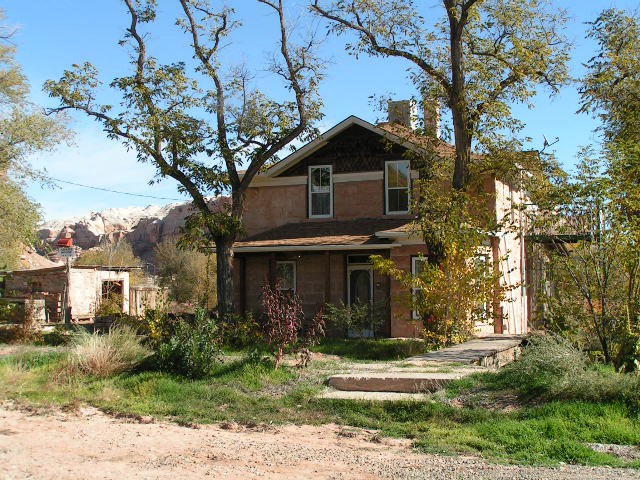 Photos