Welcome to Recapture Lodge!
Thanks for finding us online! 
Relax with us! Swim, Explore, Watch the Stars!   Jim & Luanne Hook   Bluff, Utah   Ph. 435-672-2281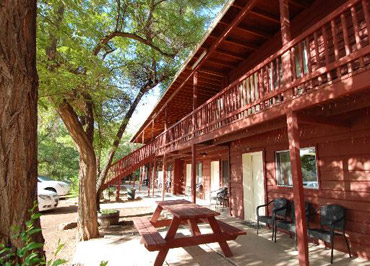 What's Included
Free Continental Breakfast
Pool and Spa
Free Wifi
Evaporative Cooling
River walking trails
Books and maps library
Local area advice
Playground & Picnic Areas
Parking
In-Room Kitchenettes Available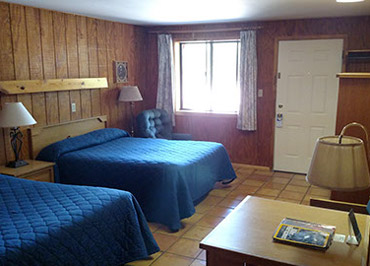 Room Prices
March 1 - November 30, 2022
$105.00 + tax for 1 or 2 adults
$5.00 per extra adult
Kids sleep free!
Call for off-season or group prices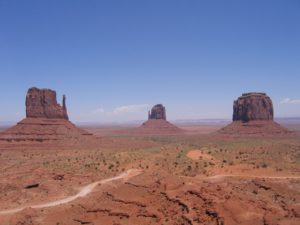 Local Attractions
San Juan River Launch - 3 miles
Monument Valley Tribal Park - 1 hour
Arches National Park - 1.5 hours
Canyonlands National Park - 1.5 hours
RECAPTURE LODGE is located in the small community of Bluff, Utah (population 250), quietly nestled between 300-foot, red sandstone cliffs along the San Juan River.
Recapture Lodge has been a lodging oasis for Southwestern visitors for over fifty years. The outdoor swimming pool (open May 1 – October 1), hot tub, playgrounds and shady picnic areas offer relief from the southwestern sun. Self guided walking and mountain bike trails take visitors from Recapture Lodge to the San Juan River.
Slide shows are presented in the lobby for guests by local geologists, archaeologists, naturalists and other interesting people as scheduling allows.
A complimentary breakfast is available for guests starting at 6:00 AM until 11:00 AM. The self-serve breakfast includes hot drinks, hot and cold cereal, assorted breads, yogurt, fruit and juices.
AAA, Mobile Travel Guide, Lonely Planet, Guide de Utah, Trip Advisor, LeRoutard and many other travel planning guides and articles recommend the family owned and operated Recapture Lodge. The rooms are homey, comfortable, cool, and clean. Several Rooms have fully-equipped kitchens. The room rate for March 1 - November 30, 2022 is $105.00 for 1 or 2 adults plus $5 for each additional adult in the room. Children in the same room with parents stay free. Ask about off-season prices. The current lodging tax added to all room charges is 13.02%.
The Lodge also rents several fully equipped Bluff homes, including the beautifully restored Joseph Frederick Adams House, and the West Place on the Bluff River Ranch for groups and families. Extended stay rentals are also available.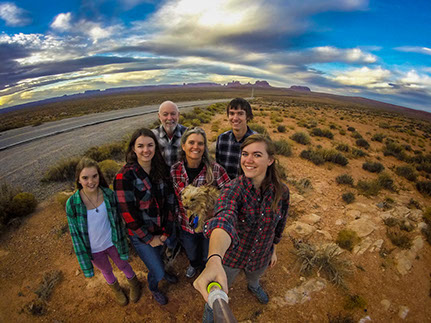 Reviews
Tony Hillerman
"The Recapture Lodge has been Bluff's center of hospitality for as long as Leaphorn could remember." From A Thief of Time.
Le Grands Reportages
Un fragment rare de l'esprit du grand Ouest.
David Roberts
Recapture Lodge - crucial for a night or a few days to forget the world.
Lonely Planet
A locally owned, rustic motel with super-knowledgeable staff who can help out with trek planning.